View the full catalog at www.discoverytoysinc.com and call 1-800-341-8697 order code PRO860 tell them Tiffany Pross is your consultant to place an order ALL major credit cards accepted no hasels your toys arrive at your door in 2 weeks or less!

Welcome to my Discovery Toys site. I am first and foremost a Mom, and a single mom at that. I started my Discovery Toys business 5 years ago and have enjoyed growing it day by day from my homein Tucson, Arizona. I enjoy the freedom and flexibility being my own boss gives me. I stay home with my 3 boys and set my own hours. Best of all I get the income, recognition, and accomplishment I love while still being at home. I believe Discovery Toys is all about offering the best customer service possible. Weather your looking for a Discovery Toys classic like our Marble Works, or you need help finding the perfect educational Toy for your child, thats what I am here for. My business is built by helping you find the very best Toys, Books, and software for your child.
I also love to help others build their own Discovery Toys businesses! We need people all over the US so check out the consultant pages and let me know if you want to start your own home business! I love helping others make their dream come true too through starting their own home based business with Discovery toys.
Oh and that photo... thats me in Cancun on the incentive trip last year! One of the many perks I have enjoyed over the years like winning two Gateway computers.


The Discovery Toys Guarantee


Discovery Toys backs every product with an unconditional guarantee. If you're not completely satisfied, we'll exchange your purchase or issue a refund at any time for toys and books, within 30 days for software.
You have our word on it!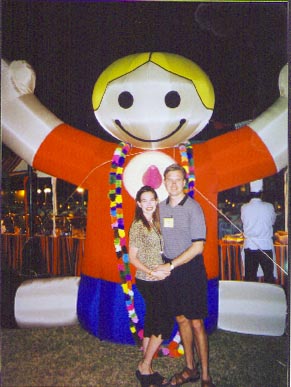 Everything you need to do all your holiday shopping on line is at my NEW full service web site.
http://www.discoverytoyslink.com/tifftoys
please visit it and view the full on line catalog and online ordering.1-800-341-8697 order code PRO860 tell them Tiffany Pross is your consultant to place an order we accept all major cedit cards mastercard, Visa, Discover, American Express. No hassel just call and your toys are sent straight to your home!
E-mail Tiffany or Order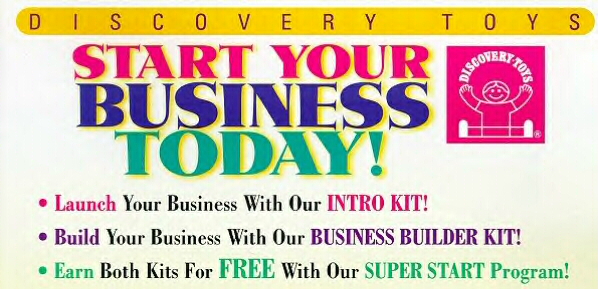 Tiffanys New Discovery Toys web site w/ online ordering